Back to top
Fulfillment in Athens, AL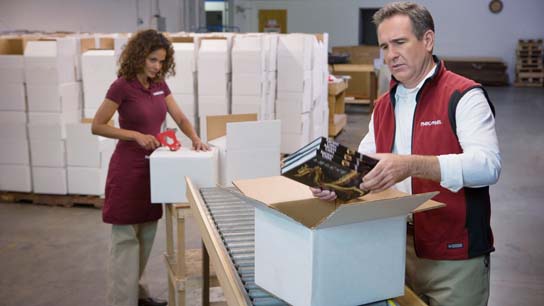 Order Fulfillment - Another Thing We Do Best
Owning or running a business means you have to do a number and variety of things well. Receiving, picking, packing, shipping, and managing inventory - all part of order fulfillment - are tasks that require extensive time, accuracy, and energy. Fortunately, the experts at Pak Mail are ready to take care of fulfilling your orders so you can focus on all the other aspects of your business. Pak Mail will receive and fulfill product shipments and orders on a regular or one-time basis. We take care of the entire process from start to finish, including storing your product, picking and shipping the order, and managing inventory. All you need to do is email or fax instructions on the order to be fulfilled and our professional staff will ensure orders are shipped correctly and quickly. Our fulfillment services include:
Receiving and storage of your product
Accurate picking of orders
Expert packing and shipping
Inventory management
Our friendly and professional staff provide the best in fast and accurate order fulfillment services.