Back to top
Shipping Logistics in Egg Harbor Township, NJ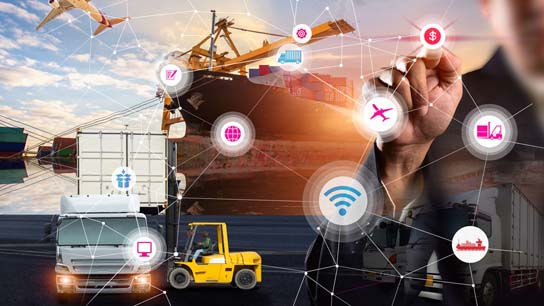 Organization & Planning Combined
Logistics for any size business are no small matter. The experienced Pak Mail Atlantic City team will manage your shipping logistics from pick-up, packing and crating, all the way to final delivery. We partner only with qualified, reliable carriers for air, ground, and ocean transit. With 30 years of experience, we have fostered partnerships that allow us to provide negotiated preferred rates and the highest level of service for our customers. We are the logistics solution for small business, large corporations, and every business in between.
The Pak Mail professionals are Your Leader in Logistics Solutions – working to get your goods where they need to go – safely, securely, and on-time. We organize, coordinate, and facilitate the transport of your shipments and cargo whether you need a single pallet hauled across the country or an entire truck load shipped overseas by ocean container. Efficient logistics management from Pak Mail enables your business to become more efficient by reducing assets and allowing you to focus on core business processes.
Contact Pak Mail Atlantic City
To learn more about our shipping logistics services, contact a logistics consultant.
From Our Commercial & Small Business Customers
When Canfield Scientific needed a centralized freight management partner, Pak Mail fulfilled. From disassembly and custom packing to logistics and nationwide shipping, Pak Mail's custom freight services get Canfield Scientific's sensitive medical systems where they're needed most.