Back to top
Specialty Shipping
Give us your big, oversized, heavy, or awkwardly shaped Items and we'll create custom packing, crating and shipping plans for delivering your packages to their destinations safely and on time. Ship
furniture
,
artwork
,
antiques
,
freight
, and more.
International Shipping
Pak Mail can ship to just about any corner of the world. Our partnerships with air, truck, and ocean carriers give each local Pak Mail store the flexibility to select the fastest, safest international shipping options available.
Freight Shipping
Pak Mail professionals provide integrated global freight forwarding and
logistics solutions
by air, ground, and ocean for time-critical, expedited, recurring, and standard shipments.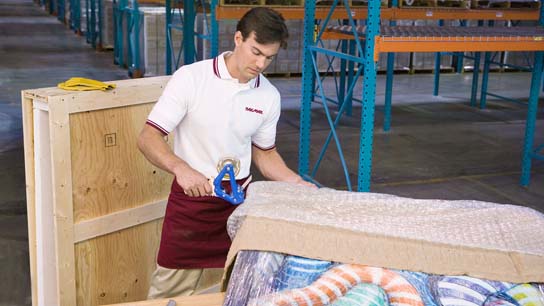 Why Pak Mail?
We Ship 35,000 Paintings Every Year
Business Services
Pak Mail partners with businesses looking for logistics, moving, mail and other services. Leverage our expertise to improve your efficiency.
Recent News
Do you love crafts, but just aren't that craftsy of a person? No matter how hard you tried, you just never got any better at making your own wall or home decorations. It's certainly understandable. Some people just don't have the arts and crafts skill. For those of you that just don't have an artistic bone in your body, but love everything about the crafts world itself, consider visiting Craftiques Mall in San Antonio, TX.