Back to top
Notary Public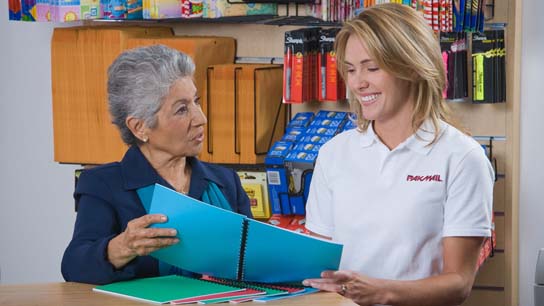 Notarized Documents While You Wait at Pak Mail
Contact your local Pak Mail to see if they offer notary public service.
Your local Pak Mail offers the services of a commissioned and insured Notary Public. From notarizing affidavits to loan documents, from real estate deeds to contracts, our notaries are ready to professionally finish your document.
Call your Pak Mail to see if mobile notary public services are available. Examples we can travel to are places of business, hospitals, and convalescent homes. Many Pak Mail notaries public have even taken the extra step and become certified by the National Notary Association to become a Notary Signing Agent (NSA). NSA's have taken extra coursework related to loan signings and are experienced in notarizing documents such as real estate deeds of trust, warranty deeds, mortgage notes, affidavits, certification of trusts and escrow information.
For more information about Pak Mail's Notary Public Services , visit us today or reach out using the following options: