Back to top
Pack and Ship Services in Cedar Rapids, IA

Cedar Rapids Pak Mail offers shipping, packing, crating and freight services in Cedar Rapids, IA. Get an estimate to ship your items now.
At Cedar Rapids Pak Mail, we pack and ship anything, anywhere. We ship large items, freight, artwork, antiques and much more. Our expert staff have years of experience with building crates and packing fragile items like artwork.
Packing, Shipping & Other Services
You have come to the right place! We have been serving Cedar Rapids, Marion, Hiawatha, Mt. Vernon, Anamosa, Vinton, the Amanas, and all of Eastern Iowa since 1993.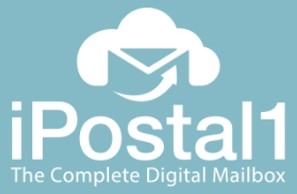 Sign up HERE or call our store for more information. Get your own Digital Mailbox to view, and manage your mail and packages 24/7 with your computer, smartphone or tablet! Manage your mail from anywhere in the world. Unlock endless benefits such as automated alerts, a street address that allows you to accept all packages, mail and package forwarding, and much more.
Simple, Reliable & Secure
Call us at (319) 373-5595 or visit our store in Cedar Rapids for more details about our Digital Mailbox Services. Click here for store directions. See you soon!
Business Services
Custom Crating and Packing, Domestic and International Shipping, Freight and Specialty Shipping, Wide Selection of Carriers (UPS, USPS, FedEx, YRC, ABF, DHL), Shipping and Receiving, Internet Quoting and Tracking, Fulfillment Services, Faxing and Photocopying, Mailbox Rental, Notary Public
Freight Shipping
Sometimes boxing, crating and/or palletizing an order is the most cost effective way to ship furniture, equipment and other large or multi piece orders. From one side of the country to the other, or from city to city we can handle large shipments with ease. Through our established network, we will get it done for the right price in a timely manner.
Shipping
At Cedar Rapids Pak Mail, "you've got choices!" We offer a variety of shipping options and can help you select the most appropriate shipping method(s) for your items.