Back to top
Truck Freight Shipping Services in Fort Lauderdale, FL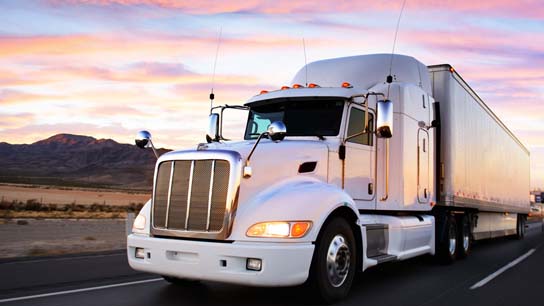 Ground Cargo Shipping Experts
Pak Mail Fort Lauderdale specializes in truck freight & cargo for residential, business, and industrial needs. We provide custom solutions for large haul shipments and manage all aspects of your freight, including handling of all equipment requirements to meet regulatory compliance, both domestic and international. We offer domestic cargo coverage and full-service logistics and tracking to ensure convenient container freight, motor freight, and other freight delivery with a minimal handling.
Whether your shipment is large, small, recurring, or one-time, your Pak Mail freight consultant will work with you to find the right solution. Through established relationships with major domestic and international road carriers, Pak Mail provides efficient, competitive, and reliable road freight with sole-source responsibility. We manage local, regional, inter-regional, and long-haul oversize, LTL, and full-truckload shipments effectively and efficiently. And as always, there are no size or weight limitations.
Types of Truck Freight
Not all truck carriers are the same. Many specialize regionally or based on specific shipment sizes and features. Through Pak Mail's 30 direct partner carriers and 250 shipping centers, you gain access to a comprehensive set of freight solutions that can be customized to meet your specific needs.
Less Than Truckload

LTL shipping is the most popular means of transporting freight because it is typically less expensive and more flexible than other options. Pak Mail can coordinate one-time or recurring LTL shipments for your business.

Partial Truckload

Partial truckload solutions provide a viable alternative to LTL. With partial truckload, your shipment is picked up and delivered on a single truck, minimizing offloading and loading in order to speed up delivery and reduce errors. Pak Mail can help you determine the most economical shipping solution while meeting all of your requirements.

Full Truckload

Full truckload shipments often require a minimum weight of 8,000 pounds or the desire to utilize an entire truck to move your shipment quickly with no vehicle changeovers. Pak Mail can coordinate full truckloads domestically or internationally.

Air Ride Truckloads

Pak Mail specializes in fragile shipments. Air Ride solutions provide peace of mind through softer, protected truck freight for your high value or fragile cargo. Combined with our domestic cargo coverage, you can rest assured that your shipment is safe with us.

Blanket Wrapped Freight

Ideal for one-time or large item shipping, blanket wrapped truck services from Pak Mail provide safe delivery for items that are not fully packaged or crated. Furniture, art, electronics, and other un-crated items are ideal candidates for Pak Mail's blanket wrapped freight service.
Contact Pak Mail Fort Lauderdale
Contact us to speak with a truck freight specialist about your needs.
From Our Commercial & Small Business Customers
When Canfield Scientific needed a centralized freight management partner, Pak Mail fulfilled. From disassembly and custom packing to logistics and nationwide shipping, Pak Mail's custom freight services get Canfield Scientific's sensitive medical systems where they're needed most.