Back to top
Container & Pallet Shipping in San Marcos, TX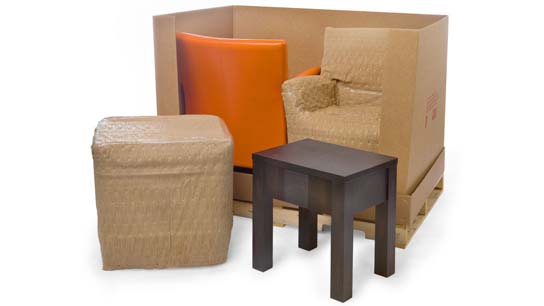 Palletize for Better Protection
Pak Mail San Marcos is a leader in freight shipping services to all points in the U.S. and around the world. For 30 years, our customers have relied on us for shipping their palletized freight shipments anywhere they need to go. Our unmatched experience is backed by proven expertise in packing and crating goods for safe and secure transport. We offer consolidation, packaging, palletizing, and crating services to fit shipping requirements. Pak Mail provides the best freight options available by working with our dedicated network of carriers.
Palletized freight typically refers to multi-piece shipments where each pallet and its contents are considered to be one piece. The benefit of palletized freight is that all the pallets remain together, providing increased protection from damage or loss.
In today's competitive marketplace, businesses are required to reduce shipping costs and maintain efficiencies within operations budgets. Our customers demand quicker delivery and expect transparency in how you handle their business and highly responsive customer service. With Pak Mail, you can count on us to manage your business' container and palletized freight so you can focus on your customers. We are committed to providing on-time, reliable delivery solutions. We are your trusted collaborative shipping partner at every point in the delivery cycle.
We professionally prepare items for shipping by shrink wrapping, banding, and protecting palletized shipments for transport. Pak Mail provides custom packaging and crating solutions for shipments that require enclosed sides. If you are shipping container freight, all of our domestic and international container shipping options ensure your items are properly packed, palletized, or crated for secure shipment.
For more information about container and palletized freight shipments, contact your local Pak Mail today.
From Our Commercial & Small Business Customers
When Canfield Scientific needed a centralized freight management partner, Pak Mail fulfilled. From disassembly and custom packing to logistics and nationwide shipping, Pak Mail's custom freight services get Canfield Scientific's sensitive medical systems where they're needed most.