Back to top
Residential Freight Shipping in San Marcos, TX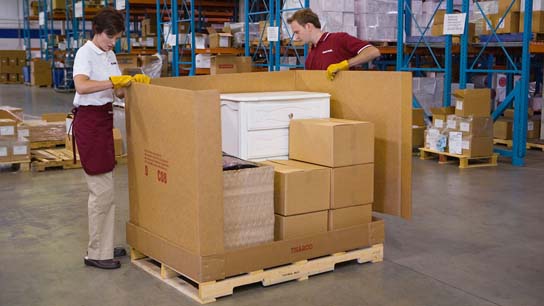 All-in-one Shipping to and from Your Home
When your shipment just won't fit into a box, call Pak Mail to help with your heavy, large, or awkwardly shaped shipments. Pak Mail has over 30 years' experience assisting customers pack, crate, and ship their items from residential locations to wherever they need to go. For your convenience, we provide pick-up and on-site packing services at your home, and use state-of-the-art packing and crating software to determine the best packing options based on the value, size, fragility, and destination of the items you need shipped.
Furnishing a home can be a long and exhausting process. Buying furniture, heavy home appliances, or the entire contents of a home is only the first step. The most important phase of the process is ensuring your purchases arrive safely at your home through shipping and delivery. At Pak Mail, our dedicated packing and shipping team works to manage all phases of the delivery cycles, so you can sit back and relax and let the shipping experts handle it for you.
Residential Freight Shipping and Home Delivery Services include:
Local, regional, nationwide, and global shipping
Wide variety of shipping modes of transport
Unmatched experience through our trusted network of carriers
Last Mile Delivery
Premium White Glove and Blanket Wrap Services
Uncompromising customer service experience from pick up to final delivery
Inside delivery available
Contact Pak Mail San Marcos
Contact us for more information about residential freight.
From Our Commercial & Small Business Customers
When Canfield Scientific needed a centralized freight management partner, Pak Mail fulfilled. From disassembly and custom packing to logistics and nationwide shipping, Pak Mail's custom freight services get Canfield Scientific's sensitive medical systems where they're needed most.