Back to top
Auction Shipping in Austin, TX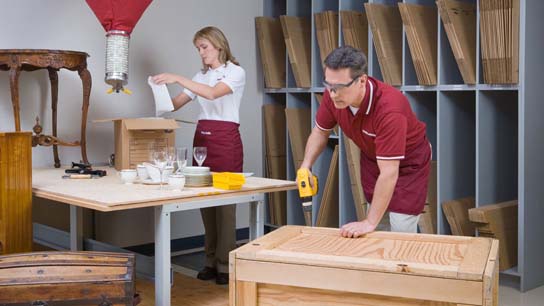 Pack and Ship Auction Items Anywhere
Pak Mail of Austin is Your Leader in Logistics Solutions for packing and shipping all auction items bought and sold. We understand online auction shipping. Around the world and across the Web, buyers and sellers trust Pak Mail to carefully pack and ship priceless, sentimental, one-of-a-kind, and everyday items by air, ground, and ocean.
We provide crating and shipping solutions for everything from industrial items to fragile art and antiques, and provide you with 30 years of trusted expertise on all items we pack, crate, and ship. We provide pre-auction estimates to help buyers determine the delivered cost of items they are interested in bidding on, including artwork, sculptures, sound equipment, IT equipment, estates, and automobiles. We are the shipping solution for commercial and non-commercial auction house freight shipping worldwide by land, sea, and air.
We leverage the collective experience and resources of our 500+ worldwide locations to help online and traditional auction businesses receive 100 percent positive packing and shipping feedback from their buyers. How do we do it?
We serve as a single online auction packing and shipping provider, as well as a receiving department.
We function as a warehouse and inventory facility, and often, a fulfillment house.
We provide a wealth of Internet-based resources, including an online Store Locator, Estimator, and Package Tracker.
We offer local pickup for large, single, bulk, multi-weight, and recurring shipments.
Whether you're an individual or an auction house, we offer packing, crating, and shipping options to meet your needs. To inquire about custom crating for your auction items, contact Pak Mail today!
From Our Commercial & Small Business Customers
When Canfield Scientific needed a centralized freight management partner, Pak Mail fulfilled. From disassembly and custom packing to logistics and nationwide shipping, Pak Mail's custom freight services get Canfield Scientific's sensitive medical systems where they're needed most.