Back to top
Medical Equipment Shipping in Tucson, AZ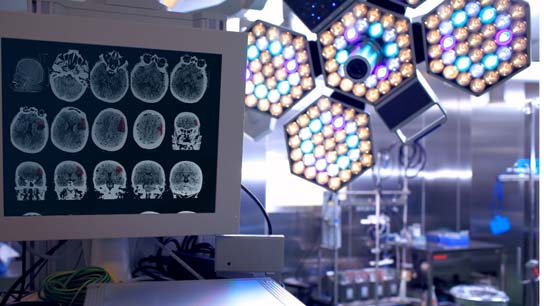 Security, Speed, and Reliability When Shipping Your Medical Equipment
Pak Mail of Tucson is your source for packing, shipping, and crating valuable medical equipment. For 30 years, Pak Mail has been Your Leader in Logistics Solutions for hospitals, clinics, private practice offices, manufacturers, and medical and research facilities needing to ship heavy, valuable, or fragile medical equipment. We engineer custom crates to prevent abrasion, vibration, shock, or moisture damage. We provide the best packing and shipping solution options and value protection for surgical, diagnostic, and lab equipment, and full value protection on any item shipped.
Pak Mail provides specialty services for medical equipment shipping, include packing sensitive medical equipment like CT scanners, lasers, photographic, and surgical lab equipment and using specialized packing materials to provide stable and secure cushioning and bracing. In addition, air-ride transport and blanket-wrapping is provided as needed, and double-wall corrugated boxes with custom crating to protect the most sensitive medical equipment.
Should your medical equipment require special pick-up, door-to-door delivery, premium white glove delivery, or expedited transport, the team at Pak Mail will ensure your shipment requirements are fulfilled with exceptional service and attention from start to finish. We specialize in the packaging, handling, and shipping of medical equipment, including disassembling and dismantling of equipment prior to packing. Our last mile delivery services provide support to medical equipment manufacturers shipping for home and healthcare facility time-sensitive deliveries.
Medical equipment shipping services include:
Expedited ground and air shipping
Last mile delivery and premium white glove services exceeding customer expectations
Prepare custom ground transportation plans to meet your packing and shipment requirements on all medical devices and equipment
Specialized dismantling, handling, and shipping preparation
Packing and shipping services for hospital beds, dental chairs, exam tables, storage cabinets, and dispensing machines
Removal and disposal of packing materials
Contact us today to combine any of the above medical equipment shipping services to create your custom solution!
From Our Commercial & Small Business Customers
When Canfield Scientific needed a centralized freight management partner, Pak Mail fulfilled. From disassembly and custom packing to logistics and nationwide shipping, Pak Mail's custom freight services get Canfield Scientific's sensitive medical systems where they're needed most.