Back to top
Personal Mailbox Rental in Santa Fe, NM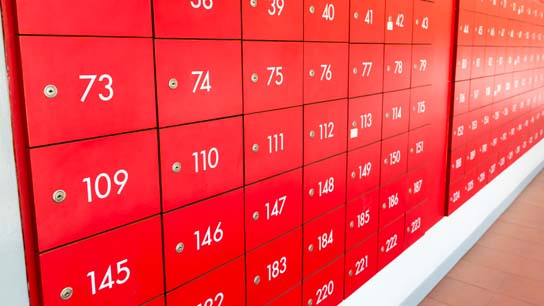 We're Here So You Don't Have To Be
A private mailbox rental at Pak Mail Santa Fe gives you a real physical address, allowing you to have mail, packages, and online orders safe and secure to pick up on your schedule.
Benefits of Renting a Personal Mailbox at Pak Mail
Street Address – You get an actual street address rather than a P.O. Box. All your mail and packages will be delivered to your private mailbox.
Package Receiving – Pak Mail will accept packages from all major carriers, including FedEx, UPS, USPS, and DHL.
Convenience – When you're expecting a package, you don't have to rush home to get it. Your mail and packages will stay safe from weather damage or theft in your private mailbox.
Safe from Identity Theft – Receive tax, financial, or other confidential documents without the worry of identity theft.
Customer Service – Sign up to receive text or email notification options when important packages arrive.
Frequent Travelers – For those that can't get their mail every day, Pak Mail will hold any mail or packages to pick up at your convenience.
Packing & Shipping Services – Pak Mail offers expert packing and shipping services.