Back to top
Heavy Equipment Shipping in Santa Fe, NM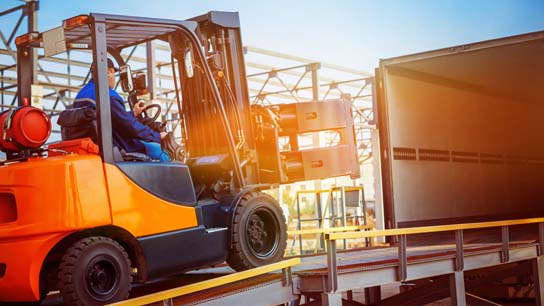 Custom Shipping Solutions to Meet Any Requirement
For 30 years, Pak Mail has earned its reputation for excellence in packing, crating, and shipping heavy equipment and machinery. Heavy equipment requires special handling and shipping considerations due to the size and weight of these items. Providing accurate dimensions and weight of your equipment allows for a safer and more secure transport because pairing these massive items with the correct mode of vehicle is of the utmost importance. In addition, Pak Mail Santa Fe determines the best shipping option and helps prepare the equipment for the duration of shipment. All the details involved with shipping machinery and heavy equipment can be overwhelming, which is is why companies around the world continue to rely on Pak Mail for planning, logistics, and shipping.
When you need the safe delivery of your machinery or equipment across the country or around the world, Pak Mail offers innovative solutions for all of your freight shipping challenges. For your convenience, we offer on-site pick-up and packing services. We engineer custom crates to prevent abrasion, vibration, shock, and moisture damage. Pak Mail also offers a variety of shipping modes and rates to fit any budget and delivery requirement for both domestic and international transport.
We provide the best-in-class services for shipping heavy equipment, machinery, industrial equipment, and palletized freight. We work with our carrier partners to pair your equipment with the ideal mode of transport, including matching your equipment's weight and size with flat-beds, low-boy trailers, step-deck trailers, open or enclosed car carriers, or whatever variety of vehicle is required for shipping your item. Our logistics network provides you on-the-spot expertise to ensure safe and secure transport of machinery and heavy equipment, while providing you with complete logistics support from the time of pick-up to final delivery – by land, sea, or air.
We are Your Leader in Logistics Solutions offering the best pack and ship options for manufacturing, industrial companies and more. The Pak Mail freight specialists are here to provide you with the solutions to your logistics challenges. Contact us today!
From Our Commercial & Small Business Customers
When Canfield Scientific needed a centralized freight management partner, Pak Mail fulfilled. From disassembly and custom packing to logistics and nationwide shipping, Pak Mail's custom freight services get Canfield Scientific's sensitive medical systems where they're needed most.