Back to top
Moving Supplies in Santa Fe, NM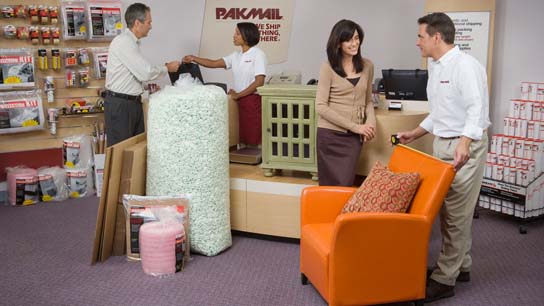 Everything You'll Need to Move Home or Office
Moving can be a difficult task, especially when you have the wrong or poor quality moving supplies. At Pak Mail Santa Fe, you will find high quality moving boxes and supplies at competitive prices. Plus, our staff will help you determine exactly what you'll need for your move, like the number of boxes and the packing materials that will work best for the items you're moving. Pak Mail has all the packing and moving supplies you will need, including:
Boxes - small, medium, large, wardrobe, and specialty
Packing tape
Packing materials - paper, peanuts, and bubble packaging
Mattress covers
Sofa and chair covers
Markers
Labels
Advice
Do you have a fragile or valuable item to move? We can help you prepare those items for safe and secure moving or shipping.
Contact Pak Mail Santa Fe
For information about our moving supplies contact your local store.