Back to top
Military Shipping in Phoenix, AZ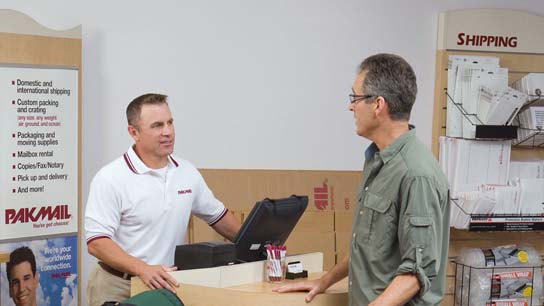 Help Military Personnel Feel Like They're at Home
At Pak Mail, we are committed to helping you make your deployed loved ones feel like they're at home, even when they are thousands of miles away. We simplify the process of military shipping by choosing the appropriate and most cost-effective shipping methods. We also complete the waybills and commercial invoices so you don't have to.
The list of rules and regulations for sending items to deployed military personnel, especially when overseas, can be overwhelming. Luckily, Pak Mail's shipping experts will review and explain the specific and varying restrictions for sending your package, which helps avoid possibly delivery delays.
Military shipping rates are usually the same as domestic rates since APO and FPO zip codes are sent to military post offices located within the United States. Military post offices distribute mail and packages to overseas personnel as a free service; however, customs forms are required. At Pak Mail, we will do everything we can to assist you and make sure your packages arrive to your loved ones at home or abroad.
Tips for Military Shipping:
Remove batteries from any electronic devices. For security reasons, avoid having an electronic device begin ticking, vibrating, buzzing, or making any noise inside of a package while in-transit.
Prohibited items can include hazardous or flammable material, aerosol cans, firearms, furs, perishables, plants, tobacco, liquor, and pornographic material.
Avoid sending items that can melt, like chocolates.
Try not to ship very fragile items because your shipment may be loaded and unloaded many times before it reaches the final destination.
When possible, select lightweight items for shipping to keep costs low.
Contact Pak Mail Chandler Today
For more information about our military shipping services, contact your local Pak Mail store.