Back to top
Bicycle Shipping & Boxes in Phoenix, AZ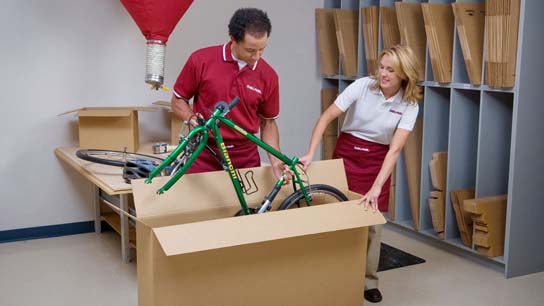 Trust Us to Ship Your Bike Anywhere in the World
Pak Mail Chandler is committed to helping customers confidently ship bicycles across the United States and throughout the world. We utilize our many partners in air, ground, and ocean transportation to ensure your bike gets where it needs to go safely, on-time, and at an affordable price.
Whether you are a student moving to school or back home, an athlete traveling to a bicycle race or triathlon, or a cyclist going on a vacation, Pak Mail can ship your bicycle(s) anywhere. Our on-staff certified bicycle technicians will pack your bike securely so that it always arrives safely, even if that means creating the perfect box custom for your equipment.
Contact Pak Mail Chandler Today
For more information about our bicycle shipping services, contact us today!