Back to top
Car Shipping & Auto Transport in San Rafael, CA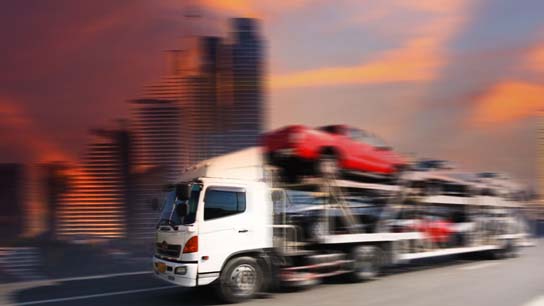 Ship Cars, Trucks, and Boats with Ease
Shipping a car requires experience, detailed planning, and expert execution to handle the logistics required for transporting an automobile across the state, nation, or even across oceans. In order to ensure the safe and secure arrival of your car, you need to be confident that the company you use is reliable, dependable, and experienced.
Let Pak Mail San Rafael manage all of your automotive shipping needs. You can count on us to handle any transportation demand for your home or business. Our long-time partnerships with trusted carriers provide you with air, ocean, and ground shipping options that deliver flexibility and speed to your shipments.
The benefits of Pak Mail's automobile shipping services include:
Worldwide shipping solutions
Time-definite transportation for cars, trucks, vans, boats, RVs, and more
Variety of automobile shipping services with convenient pickup, scheduling, and terminal or door-to-door deliveries
Proven packing and shipping protection process
Services for specialized freight, including heavy motorized vehicles, boats, and air freight
At Pak Mail, our 30 years of auto shipping experience has made us Your Leader in Logistics Solutions for shipping cars both for commercial and non-commercial customers. We determine the best mode of transport for your car, arrange shipment by auto transport, enclosed container, or those vehicles requiring special handling and protections including custom, sports, high-value and antique cars. Let a Pak Mail professional handle the logistics of shipping your car for you.
From Our Commercial & Small Business Customers
When Canfield Scientific needed a centralized freight management partner, Pak Mail fulfilled. From disassembly and custom packing to logistics and nationwide shipping, Pak Mail's custom freight services get Canfield Scientific's sensitive medical systems where they're needed most.