Back to top
International Crate Shipping in San Rafael, CA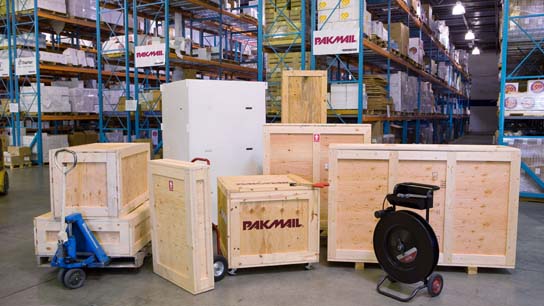 Crate and Ship Anywhere in the World
Pak Mail San Rafael provides high quality international crate shipping solutions for destinations throughout the world. We provide custom solutions for crating heavy, oversize, and fragile items. We also provide crating and shipping for large, heavy, and valuable items, including machinery and industrial equipment. Whatever you need to crate and ship internationally, Pak Mail will handle all the details and protect your items all the way to their final destination.
Our certified packing experts utilize state-of-the-art packing and crating processes to ensure the best shipping method for your items and the most peace of mind for you. Here's how we do it:
We evaluate the composition, fragility, and value of the item to determine the best packing methods.
We use appropriate prefabricated crates, or we design and build one-of-a-kind wood crates or corrugated fiber-board containers to meet your needs.
We ensure the utmost protection during transportation by always using the proper packing materials.
When necessary, we secure shipments with pallets or skids to provide additional stability and security.
Contact Pak Mail San Rafael Today
For more information about our international crate shipping services, contact your local Pak Mail store