Back to top
Motorcycle & ATV Shipping in San Rafael, CA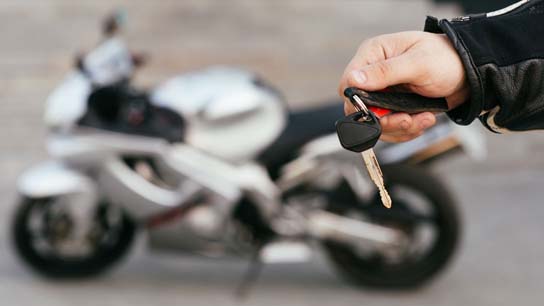 Shipping Solutions to Fit Any Size Equipment
Pak Mail San Rafael is Your Leader in Logistics Solutions for shipping motorcycles, ATVs, snowmobiles, and other motorized or recreational equipment. We have earned the reputation for excellence in packing, crating, and shipping motorcycles and heavy ATVs across town or overseas by container. We work only with our trusted logistics partners to ensure your motor equipment arrives to its destination safely and on-time.
Shipping motorcycles is similar to shipping automobiles: there are a number of things to consider to ensure your motorcycle or any other recreational vehicle you need to ship arrives safely. When you use Pak Mail, our shipping experts help determine how you want to ship your motorcycle - either by open or closed trailer, depending upon the distance to its final destination. We will assist in preparing your motorcycle or ATV for transport, including providing quotes and recommendations on the best carriers to use and the best packing methods.
Whether you are the sole owner of your motorcycle, or a dealer needing to ship an entire showroom overseas, Pak Mail has the experience, the expertise, and the carrier network to handle all of your motorcycle transportation needs. We will handle all of the logistics in shipping your motorcycle or ATV from pick-up and preparation to its final destination arrival.
Pak Mail's motorcycle and ATV shipping services include:
Assistance in shipping motorcycles purchased at auction, online, or from a local classified ad
Shipping to attend a motorcycle rally or show
Relocation to another state or vacation homes
Standard packing, crating, and transport preparation
Shipping motorcycles with special designs, customizations, sidecars, and trikes
International and overseas transport
For more information on packing and shipping motorcycles or ATVs, contact Pak Mail today.
From Our Commercial & Small Business Customers
When Canfield Scientific needed a centralized freight management partner, Pak Mail fulfilled. From disassembly and custom packing to logistics and nationwide shipping, Pak Mail's custom freight services get Canfield Scientific's sensitive medical systems where they're needed most.