Back to top
Passport Photos & Renewal in San Rafael, CA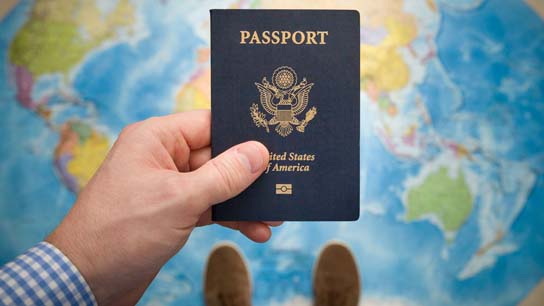 Passport Services from Pak Mail
Nothing should stand between you and your trip. At Pak Mail, our fast and professional passport services are here to make getting your passport a smooth and convenient process. With all the rules and regulations of the U.S. State Department, getting the right photo the first time will help you obtain your passport without a hitch.
Pak Mail passport photo services follow all governmental regulations in helping individuals obtain passports. We take, crop, and cut the picture you need to get your passbook to the world. We even have the right forms on hand for both passport renewals and first time applications
New passport applications can only be granted and filled by the U.S. Department of State, so we can't complete the entire process for you. What we can do is walk you through a few simple steps so that you can be sure you have everything you need before heading to your local government acceptance facility.
Simple Passport Steps
Step 1: We'll Take Your Photo
When you come into Pak Mail for a passport application, we will take your photo and that's it! Well, for you anyway. Our trained professionals make sure to crop the photos to the required dimensions, cut the photo to the right specifications, and then double-check all our work. All you have to do is show up!
Step 2: Get the Right Form
Our friendly, professional staff will ask you a few questions. Once we have the answers, we'll pick the right application for your needs. We like to help people get it right the first time. No extra waiting in line at the post office, library, state or federal court house because you filled out the wrong from.
Step 3: A Few Tips
Now that you have the passport photo required and the right applications, you are almost ready to get going! We will help you rush your passport or get an emergency passport, suggest certain verification documents to have on hand when you go to the acceptance facility, and then waive you on your merry way.
Call Pak Mail today for fast, convenient passport services.
Stop by your local Pak Mail store to inquire about our passport photos and passport renewal services and explore our comprehensive mail center.
*24 Hour Access available at Select Locations