Back to top
Event Shipping Services in Austin, TX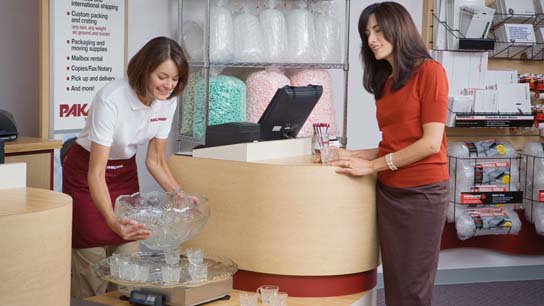 Shipping for Banquets, Birthdays, Weddings, and More
No matter the occasion, Pak Mail of Austin has the right solution for your special event shipping needs. When you can't give that special person your gift in person, do the next best thing and ship confidently with Pak Mail. Pak Mail simplifies the long-distance gift-giving experience by making it as easy as saying "Ship this to Mom." Once you have shipped an item to your loved ones with Pak Mail, we will safely keep your list of names and addresses in our database so you don't have to worry about remembering street names and zip codes.
Tips for Long-Distance Gift Shipping:
Make sure the item is securely cushioned prior to gift-wrapping.
Avoid shipping perfume and cologne - it may be considered flammable or hazardous material and require extra handling fees.
Pak Mail can ship wine, but not liquor or beer.
Avoid shipping chocolates because they may melt while in transit.
Select lighter, non-fragile gifts to help limit shipping costs.
During the holidays, ship perishables like baked goods, meat, fruit, etc. early in the week (Monday-Wednesday) to ensure it does not sit in a warehouse or truck over the weekend.
Contact Pak Mail of Austin Today
For more information about our special event shipping services, contact us today!