Baseball season has arrived and that means that the season is changing, the days are longer, and the temps are higher. With all this change, you may be getting the feeling to change some things up around the house as well. For some, replacing a dresser with simply another updated dresser is more a lateral move and not worth the time or investment. However, finding something unique to sub in for your beat-up dresser or side table can be just what the doctor ordered. If you're interested in rummaging through a wide array of new looks for your home, consider visiting FIND in Austin, TX.
Open six days a week, including weekends, FIND antique shop offers a large variety of new and antique furniture, home décor, lighting fixtures, architectural salvage, and more. Owner Kim Neal has been an antique dealer in the Austin area for 36 years, so she definitely knows her stuff. One of Kim's passions is finding old items and breathing new life into them. Neal and her family also own a full service lighting showroom called Legend Lighting.
Located on Ranch Road in Austin, FIND has both a showroom and warehouse for customers to browse. The showroom boasts vintage furniture and decor and one-of-a-kind treasures for customers to find all kinds of inspiration.
The warehouse is typically loaded with furniture ready to be restored.
If you find yourself doing some shopping while on vacation in Austin and find some "can't leave behind" items at FIND, don't worry. You can simply call or visit Pak Mail on Ranch Road just 6 minutes from FIND. Pak Mail specializes in packing and shipping of antiques, furniture, household items, and more. The shipping experts at Pak Mail can arrange to bring their truck to the shop to pick up your items and bring them back to their packaging center
With 88% of the private companies in the U.S. employing 19 or fewer employees (Source: U.S. SBA), we at Pak Mail believe local businesses are vital to the health of the U.S. economy. Therefore, Pak Mail is pleased to feature FIND as our Featured Local Neighborhood Business and encourages locals to buy from local businesses.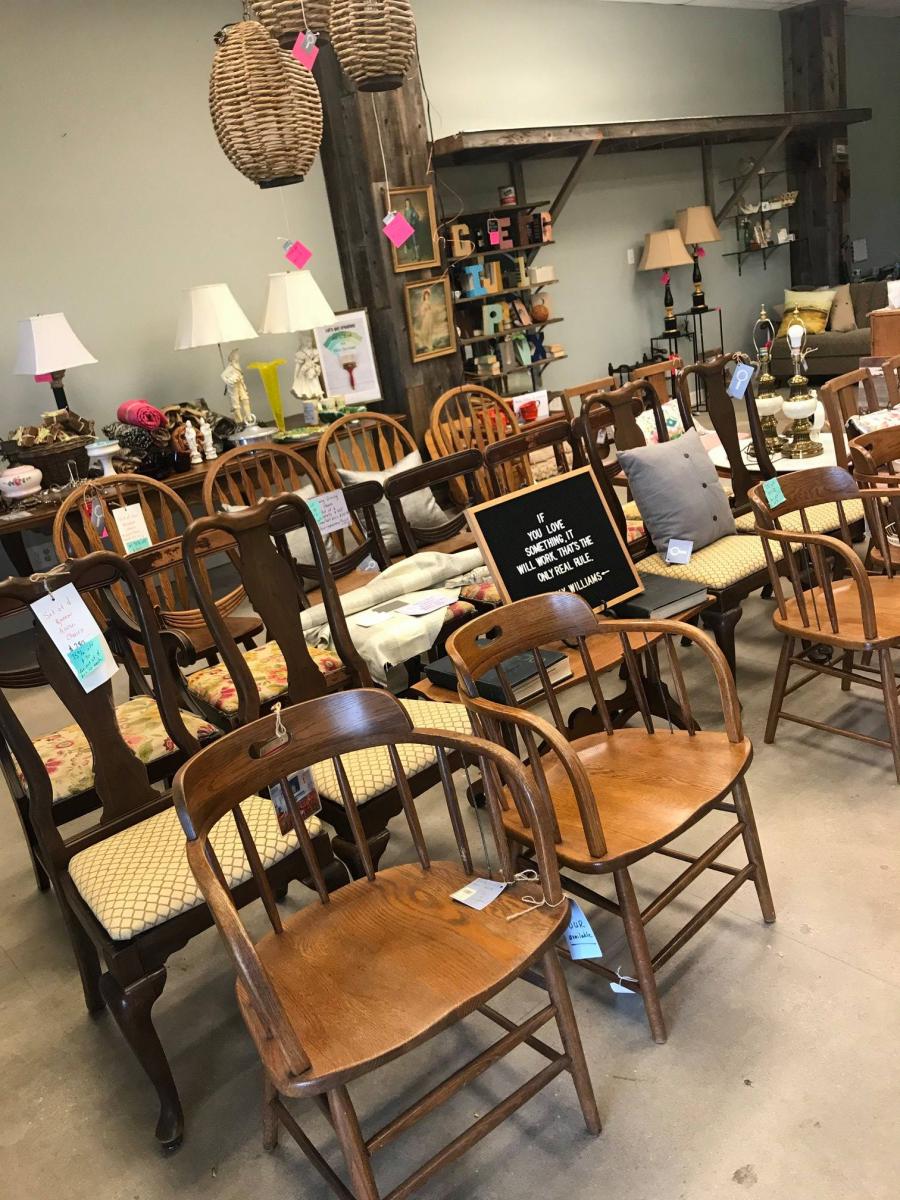 Source: FIND Facebook page
Submitted by Annex Brands on