Have you ever been shopping on vacation, bouncing from store to store, when you stumble across a one-of-a-kind gift shop with antiques and ornaments of all kinds? There's nothing quite like finding a shop like this. This is especially the case for those looking to add some new flare to either their wardrobe or a particular room in the house. If you're in the Long Island area and in the mood to shop for some home decor, consider visiting North Shore Antiques, a wonderland of unique pieces for the home.
Located on North Country Road in St. James on Long Island, North Shore Antiques is open seven days a week. The store boasts a large, eclectic variety of antique and designer pieces. North Shore Antiques carries handbags, jewelry, Fine Bone China, and more. With such a selection, it's hard for most customers not to walk out with something new. Open to the public for over 20 years, the staff at the store will help any customer find exactly what they have on their mind.
For those not in the market for jewelry or accessories, North Shore Antiques also has a variety of vintage furniture and clocks. Customers can even call the store to ask about a specific style of item. However, because the items are hard to find anywhere else, it's best not to wait in case someone else beats you to the punch.
Another nice option for customers is to consign at the store. If you're looking to make some extra space in your house or replace some furniture or purse in your collection, you can bring items into the shop and they will buy them from you for a fair price. That way, you can clear the room you need to fit your new finds.
Those out-of-town visitors or ones in need of shipping services can call or bring any item they buy to the Pak Mail located in Bellmore on Long Island. The logistics experts at Pak Mail specialize in packing and shipping furniture, antiques, and home decor items. Pak Mail understands that transportation is difficult in New York City. For the reason, Pak Mail offers pick-up service and will send a truck to pick up your items and bring them back to the store to pack and ship. Pak Mail offers ground and air delivery, as well as international shipping options for its customers.
Location
North Shore Antiques
451 N Country Rd
St. James, NY 11780
With 88% of the private companies in the U.S. employing 19 or fewer employees (Source: U.S. SBA), we at Pak Mail believe local businesses are vital to the health of the U.S. economy. Therefore, Pak Mail is pleased to feature North Shore Antiques as our Featured Local Neighborhood Business and encourages locals to buy from local businesses.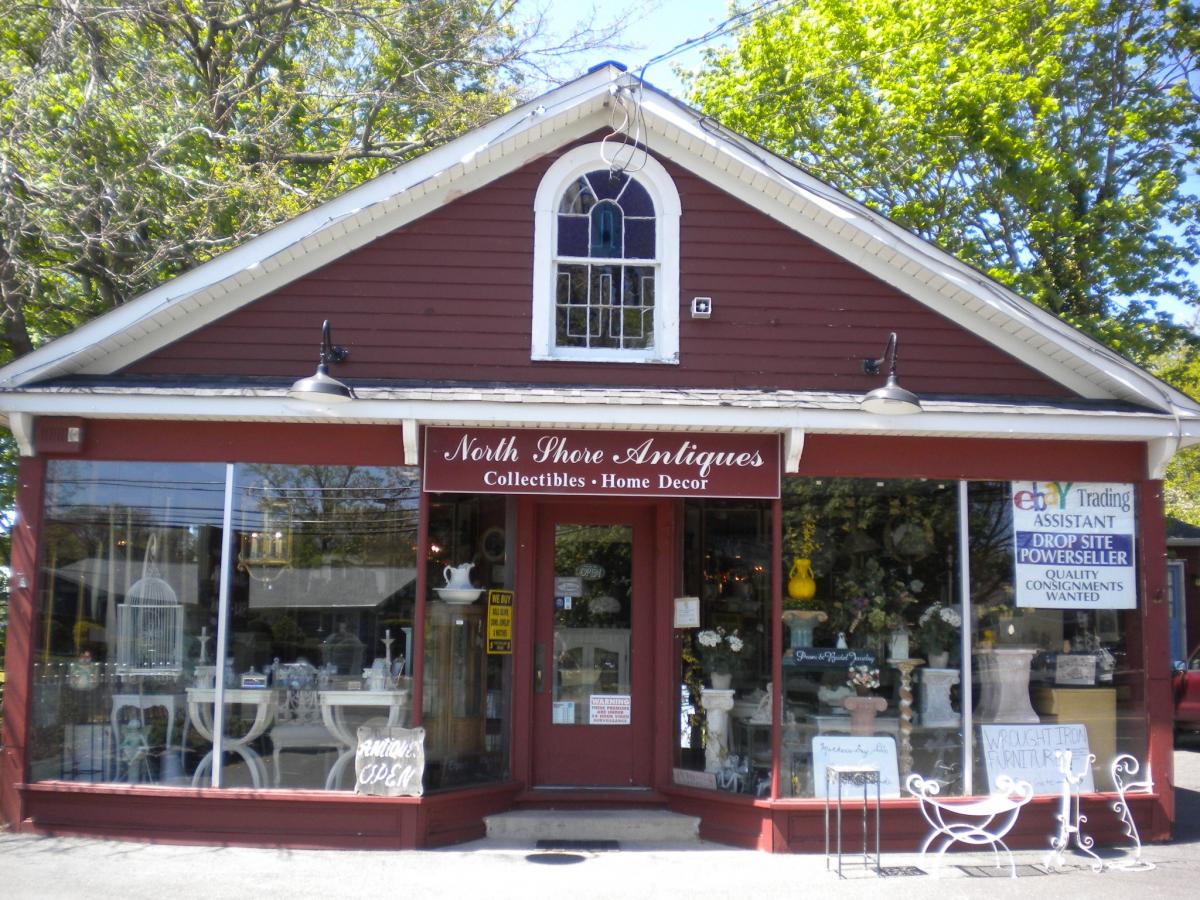 (Source: North Shore Antiques Facebook page)
Submitted by Annex Brands on