"Get out of that rut." "Try something new." "Stop with the same ol' same ol'." These are most likely some of the phrases that go through your head when thinking about redecorating your home or potentially buying a gift for a loved one. It's really easy to either stay stagnant or take the easy way out. However, as any great antique enthusiast will tell you, there is nothing quite like finding the perfect one-of-a-kind item. It doesn't matter if it's a full furniture set or a vintage, 19th century painting. If you're looking for something unique that no one else will have, consider visiting Candlelite Antiques Shoppe in Dania, FL.
Located on "antique street" in Dania, Candlelite Anitques Shoppe has been dazzling its customers with a wide variety of antique pieces since 1998. Owner Marty Hanna has a wonderful reputation from his customers as a gracious shop owner. Hanna loves to work with other antique connoisseurs and pickers.
Open seven days a week, customers really will find an array of items at the shop. Visitors can expect to see different items with each visit. Inventory includes chandeliers, paintings, furniture, farm tools, Americana memorabilia, and more.
Much of the shop is set up as a display to provide inspiration for customers. If you have something in mind or even need some advice, Hanna is more than happy to help.
For customers in town on vacation or business, don't worry. If you find something that you just have to have or would make a perfect gift for someone in your life, call or visit Pak Mail on Cordova Road just 10 minutes north of Candlelite Antiques. Pak Mail specializes in packing and shipping of antiques and other valuables. That way, you don't have to worry about a painting or dresser not fitting in your luggage. The shipping experts at Pak Mail can arrange to bring their truck to the shop to pick up your items and bring them back to their facility to pack and ship.
With 88% of the private companies in the U.S. employing 19 or fewer employees (Source: U.S. SBA), we at Pak Mail believe local businesses are vital to the health of the U.S. economy. Therefore, Pak Mail is pleased to feature Candlelite Antiques Shoppe as our Featured Local Neighborhood Business and encourages locals to buy from local businesses.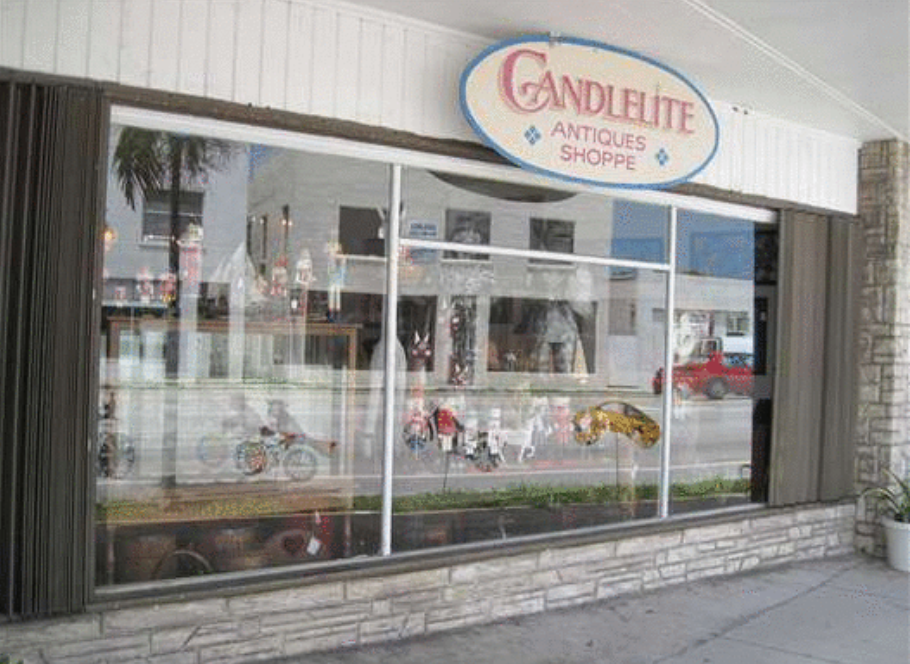 (Source: Candlelite Antiques Website)
Submitted by Annex Brands on