Has this situation ever happened to you? You're out running your normal errands and decide to stop at a couple of the large, national big-box stores. While there, you notice some interior decorative items that catch your eye. You decide you can wait on them until the next time you stop in. Over the course of the next week or two, you go to a friend's house for a get-together and notice many of the same items you saw at the store. While there is nothing wrong with the mass-produced items at the national chains, there is always something a little more satisfying about having something you can't find anywhere. These items can be found at the vintage, homegrown antique shops across the country. If this sounds like something that would interest you, consider visiting Mary Catherine's Antiques in Columbus, OH.
Located in the vibrant Short North Arts District in Columbus, Mary Catherine's Antiques has been a pillar of the area since the 1970s. The shop is open six days a week (closed Mondays). It's laid out in two large showrooms taking up 2500 square feet.
Visitors to the shop can expect to find the standard antique and vintage fare one typically sees at antique stores. However, they've expanded their inventory. They also have jewelry, lamps, mirrors, rugs, paintings, vintage prints, and more, as they describe it, "funky" items.
If you're a college student or someone just visiting Columbus and find something too big for your venture home, you can call or visit the Pak Mail on 5th Avenue in Columbus. Located just 9 minutes west of Mary Catherine's, Pak Mail specializes in packing and shipping antiques. It doesn't matter if you're looking to transport a large chest of drawers or a framed 1970 concert poster, Pak Mail can handle it.
With 88% of the private companies in the U.S. employing 19 or fewer employees (Source: U.S. SBA), we at Pak Mail believe local businesses are vital to the health of the U.S. economy. Therefore, Pak Mail is pleased to feature Mary Catherine's Antiques as our Featured Local Neighborhood Business and encourages locals to buy from local businesses.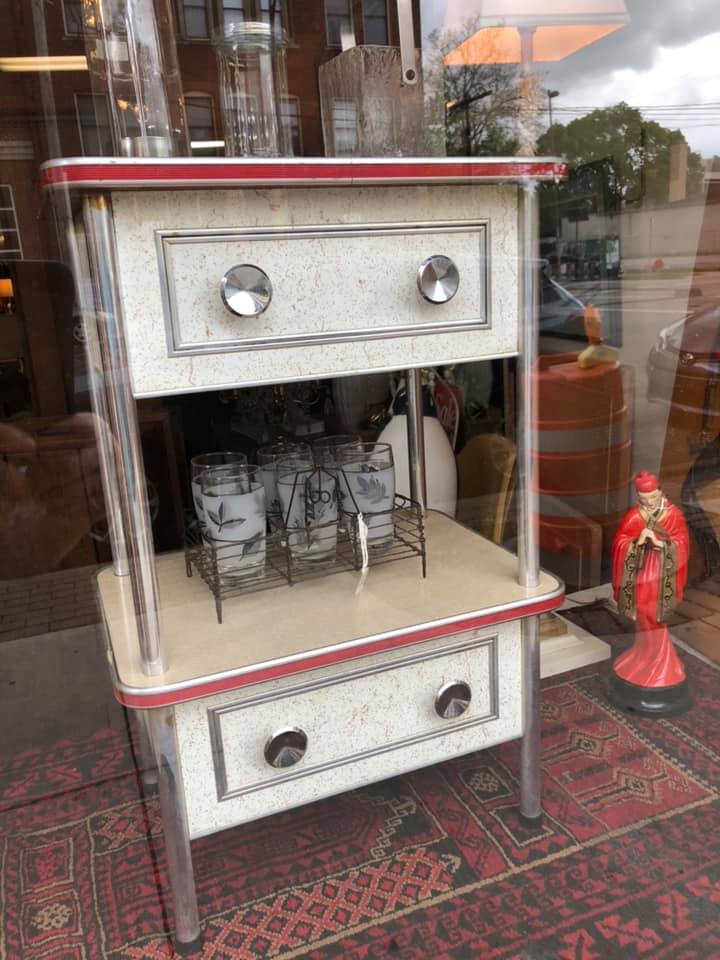 (Source: Mary Catherine's Antiques Facebook page)
Submitted by Annex Brands on