At Pak Mail, we have a lot of regular and loyal customers. However, a lot these customers use us for just one of the services we offer. That's fine. We understand. Some people only need shipping. Some only need to rent a mailbox. But, we do hear customers explain that they weren't aware of the breadth of our service list. Occasionally, mailbox holders will come in while a store associate is walking a customer through packing and shipping a grandfather clock. The mailbox holder will tell us they didn't know we were able to do that. Again, we understand. They came to get their mail and that was it. But, we'd like to fix that. We want to make sure our customers know what we can do for them. We are going to start highlighting businesses and other groups that Pak Mail can help with their packing, shipping, and business service needs.
Today: Moving Companies and Those who are Moving.
When it comes to the peak moving season, many moving companies have minimum weight or cost charges associated with their jobs. This makes sense. Lots of people are moving and they like to move the entire house or entire apartment, appliances and all. When a customer calls about moving a loveseat and ottoman, the moving company will often explain to them that the furniture doesn't meet their minimum requirements or would cost the customer too much. The moving company wants to find a solution for the customer, so many of those companies refer those jobs to Pak Mail. Pak Mail has 35 years experience packing, crating and shipping furniture. If you're moving across the state or across the country and just need a few furniture items shipped, Pak Mail can help. Depending on the size and value of your items and your timeframe, Pak Mail will expertly pack or crate your furniture and then choose the best shipping method to make sure it arrives safely and on time. On most occasions, they can even arrange for the items to be delivered into the house.
Pak Mail also offers other household packing services, too. Some moving companies offer packing but some don't. Pak Mail's shipping experts can pack art, mirrors, furniture, kitchen items, electronics, and much more. They can even schedule a time to come and do the packing on-site, if it's more convenient for the customer. Then when the moving company arrives, your valuables are securely packed and ready for transportation.
Moreover, Pak Mail understands that each customer has a different schedule and deadline for the shipment. That's why Pak Mail partners with multiple regional, national, and international carriers to fulfill their customer's needs. Pak Mail can offer ground, air, ocean, and even blanket wrap delivery.
For more information on how we can help, contact your local Pak Mail today.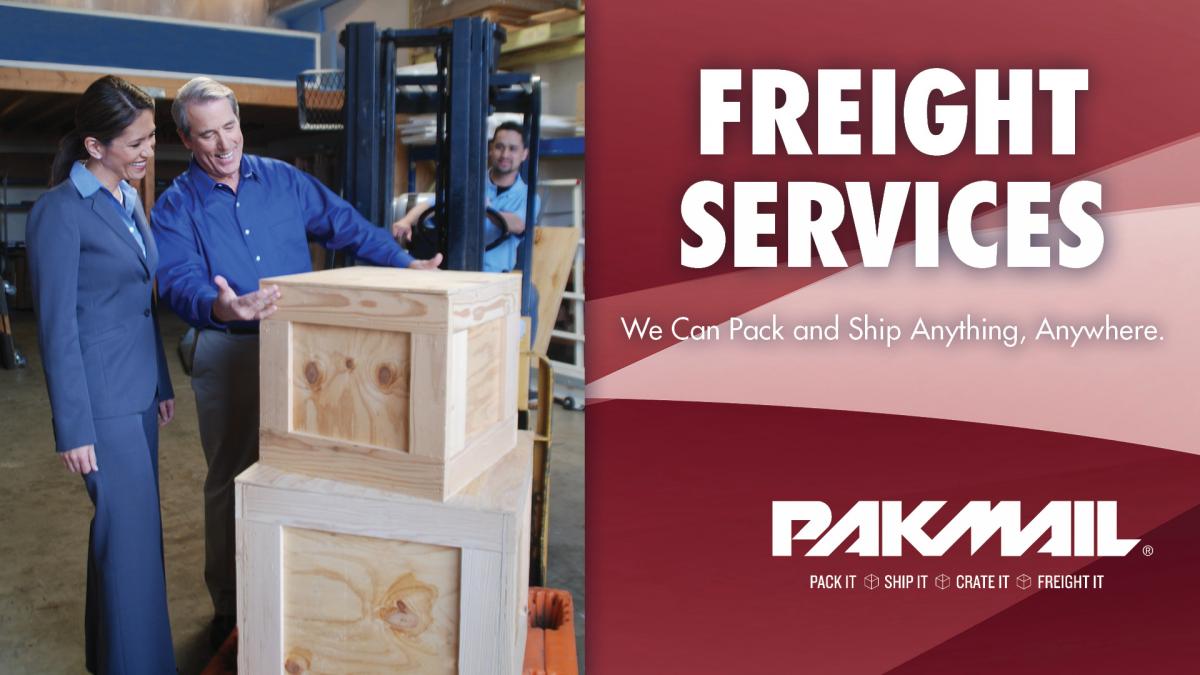 Submitted by Annex Brands on