Labor Day is a few days away and that means a few things. Summer is drawing to an official and unofficial end. Days are definitely getting shorter. Sooner or later, it will start cooling down. Fall colors are on their way. With all this change, it could be time for a change in your own home décor. Now that doesn't always mean some big renovation. It might mean redecorating a particular room or just accenting what's already there. If a change of pace with the change of season sounds good, try Pinky's Place Antique and Artisan Market just north of downtown Grand Rapids in Comstock Park, Michigan.
Open seven days a week, Pinky's Place has 126 qualified vendors selling their unique wares from around the state. Newcomers to the shop can trust Pinky's customers. They were recently named Reader's Choice Best of Grand Rapids by Grand Rapids magazine. With 126 vendors, customers can be assured they will find a plethora of choices with every visit.
Hailed as Grands Rapids' "what not" shop, Pinky's carries everything from antique furniture to boutique clothing. It's not hard to spend an entire afternoon rummaging through the different vendors. Because of the large variety, customers aren't stuck with one style. Furniture styles include modern, vintage, re-purposed, and retro.
Foodie customers will find special snacks, treats, and spreads from the great state of Michigan.
Not just a shop for monetary transaction, Pinky's plays a part in the community by hosting regular events. Customers can sign up for paint and distress classes, pumpkin decorating, and chalk couture classes. Pinky's even hosts pop-up parties from time to time.
Have you ever gone to an antique shop and found something that you love? Probably yes. However, then you realize you have no way to get it home. Either you or the person you're getting it for lives out of town or just don't have the transportation to get it home. Don't miss out on an all-time find. Call or visit Pak Mail on Alpine Avenue just 5 minutes south of Pinky's. Pak Mail specializes in custom packing, crating, and shipping antiques, furniture, art, and other valuable household items. No item is too big or too fragile. Pak Mail can schedule a time to visit Pinky's to pick up your new vintage coffee table and bring it back to their location for packing. They even offer multiple shipping methods to fit both your timeline and budget.
With 88% of the private companies in the U.S. employing 19 or fewer employees (Source: U.S. SBA), we at Pak Mail believe local businesses are vital to the health of the U.S. economy. Therefore, Pak Mail is pleased to feature Pinky's Place as our Featured Local Neighborhood Business and encourages locals to buy from local businesses.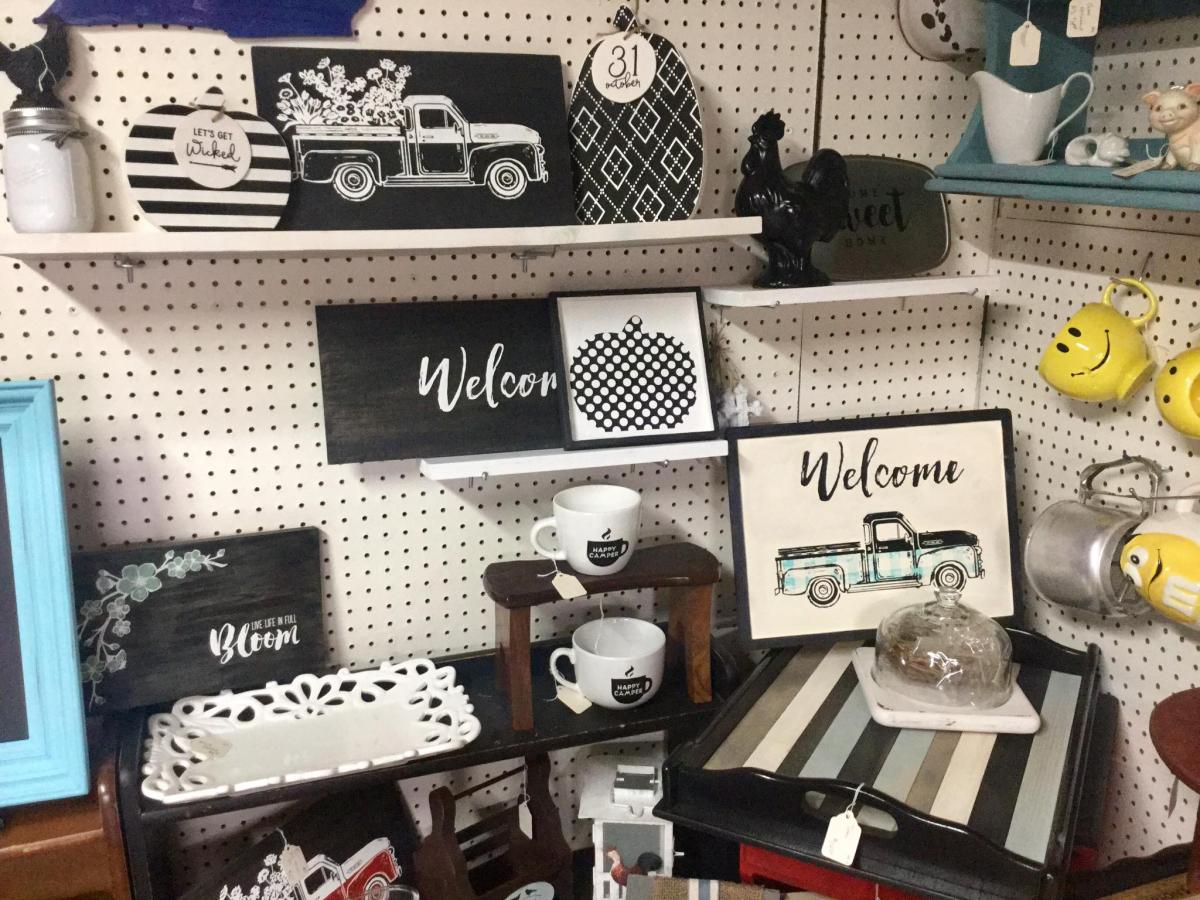 (Source: Pinky's Place Facebook page)
Submitted by Annex Brands on