Summer is drawing to an end and the fall is almost here. If you feel like the decor in your house is becoming stale, now is a great time for a fresh, new look. Whenever the seasons and weather change, we all wear different types clothes and colors. It only makes sense to do the same to your home, as well. If you're in the mood for a interior design makeover at home but don't know where to start, consider visiting Homewood Antiques and Marketplace in Homewood, Alabama.
Located at the intersection of Broadway and Oxmoor in Homewood, Homewood Antiques and Marketplace is open seven days a week, providing shoppers and antique lovers alike the ability to shop the 10,000 square foot shop each and every day. Chris Collins, owner of the store, opened up for business 8 years ago. Starting as a place to find repurposed home furnishings and accessories, Homewood Antiques has grown into an expansive collection of products by local artisans and designers.
Not just a one-trick pony, Homewood Antiques carries antique jewelry, bedroom furniture, outdoor patio and deck accessories, wall art, table decor, lighting fixtures, dining room chairs, custom floral arrangements, and more. Not just that, but Homewood Antiques offers a variety of services including furniture painting, custom framing, upholstery, and the previously mentioned full-service flower shop. There is a reason they call themselves "10,000 square feet of old, new, and everything in between."
Collins believes in giving back to the community as well, which is why Homewood Antiques is regularly part of local events. While much of their in-store offerings are designed locally, Homewood Antiques also looks to local businesses to help with operational needs as well. They also work the WellHouse, a local non-profit organization that provides shelter to victims of human trafficking in the Birmingham area. Those staying at the WellHouse create their own t-shirts, bracelets, and other items and all proceeds go back to the WellHouse.
If you're shopping at Homewood Antiques and find some items that you just can't get home, call or visit Pak Mail on Doug Baker Boulevard in Birmingham. Whether you need to get your antiques across town, across the state, or across the country, Pak Mail can help. Pak Mail offers expert antique shipping. So, if you're getting on a plane or in a small car and can't fit your items, you have an answer. The expert staff at Pak Mail will arrange to pick up your items at the shop, if necessary. Pak Mail even offers custom packing services to package your precious antiques to make sure they make it to the destination safely and intact.
Location:
Homewood Antiques & Marketplace
930 Oxmoor Rd
Homewood, AL 35209
With 88% of the private companies in the U.S. employing 19 or fewer employees (Source: U.S. SBA), we at Pak Mail believe local businesses are vital to the health of the U.S. economy. Therefore, Pak Mail is pleased to feature Homewood Antiques and Marketplace as our Featured Local Neighborhood Business and encourages locals to buy from local businesses.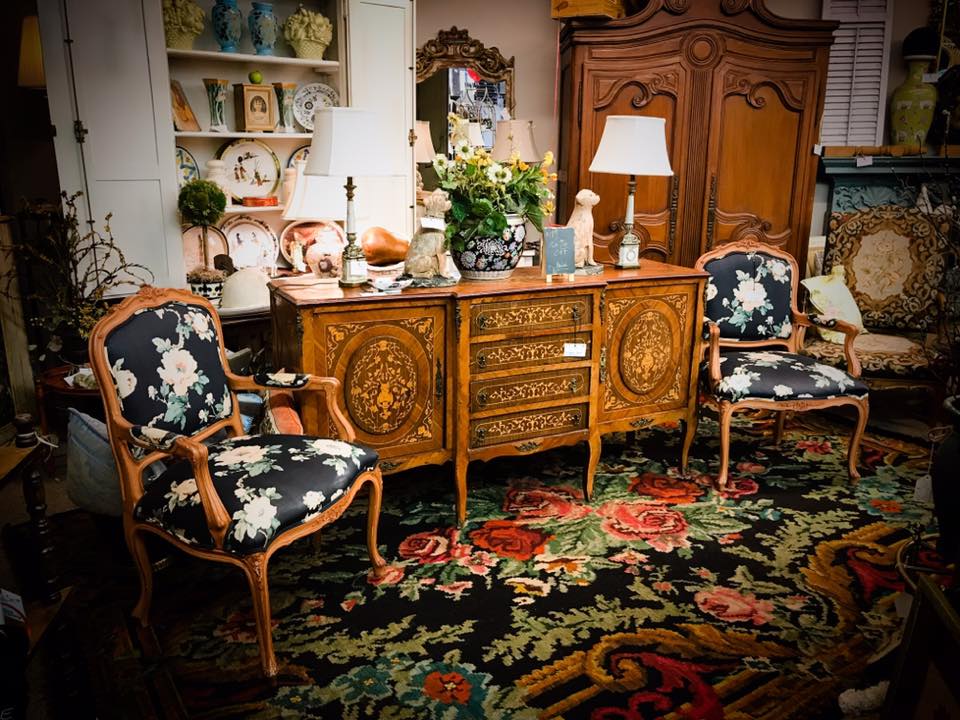 (Source: Homewood Antiques Facebook page)
Submitted by Annex Brands on