As we have all seen with fashion over the decades, trends and looks go in and out of style. Well, the same goes for home decor. Luckily, for those looking to hearken back to a collection from years ago that's making a comeback, there are stores and shops that fit the bill. If you're planning to redecorate a room or your entire home with a new generation of an old style, consider visiting Room Service Vintage in Austin, TX.
Open seven days a week, Room Service Vintage is located at 117 N Loop Street. Boasting 3,500 square feet, the shop calls itself a "vintage wonderland" for those who love ornaments, decorations, and furnishings from a bygone era. Even the building itself is vintage, as several of the shelving units from the original soda fountain are still visible to add to the appeal. Open for 35+ years now, the shop sits in the busy North Loop Strip district, home to many locally-owned businesses.
While some antique shops have a certain area of the floor dedicated to specific styles and decades, Room Service Vintage specializes in home furnishings from the 1950s to the 1970s. However, antiquers will also find clothing, lighting fixtures, novelty toys, art, jewelry, pottery, glassware, kitchenware, and much more. This way, shoppers have a good chance of finding something they're looking for, or perhaps something they weren't.
Room Service Vintage has been voted Best Vintage/Home Furnishings store in Austin by the Austin Chronicle's Reader Poll for 15 consecutive years.
When shopping, if you're visiting Austin and find something you can't turn down but need help getting it to its destination, call or visit Pak Mail on Balcones Drive. The friendly, professional staff at Pak Mail can arrange to pack and ship your antique furniture for you. It doesn't matter if you buy an entire furniture set or just a few paintings for the wall, the custom packaging experts at Pak Mail will make sure it arrives to your home safely and intact.
Location
Room Service Vintage
107 E North Loop Blvd.
Austin, TX 78751
With 88% of the private companies in the U.S. employing 19 or fewer employees (Source: U.S. SBA), we at Pak Mail believe local businesses are vital to the health of the U.S. economy. Therefore, Pak Mail is pleased to feature Room Service Vintage as our Featured Local Neighborhood Business and encourages locals to buy from local businesses.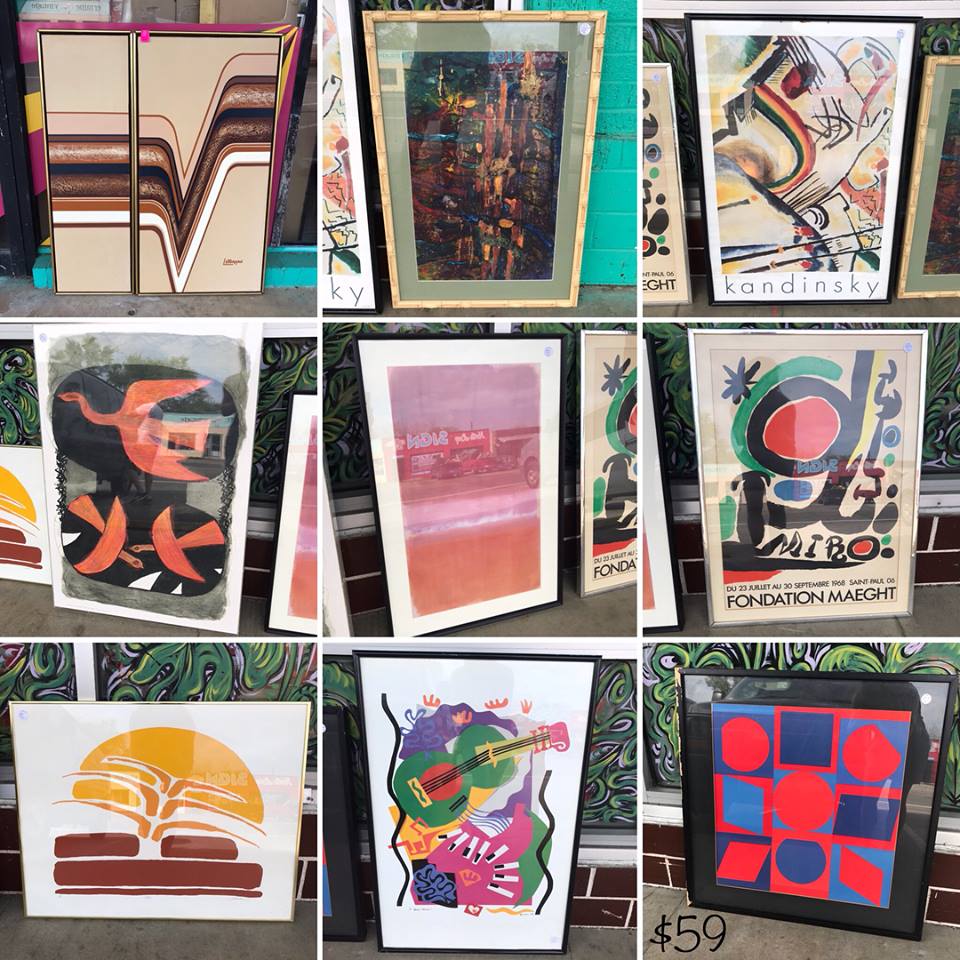 (Source: Room Service Vintage Facebook page)
Submitted by Annex Brands on