Winter's almost completely behind us, spring is here and summer is on its way. It's certainly a time of year when closets are purged and many are looking to spruce up their home with new wall art, accessories and decor. If this sounds like you, consider visiting Saving Grace Vintage in Fort Wayne, IN.
Located on Berry Street in the West Central downtown neighborhood, Saving Grace Vintage gives its customers a true gallery-style experience as it displays retro and vintage furniture, jewelry, clothing, and more. Owner Pam Kessie started the business by going to countless garage sales and estate sales searching for treasures that just needed to be restored and touched up. Soon enough, the store became known as the place to go for restored and repainted furniture. While specializing in furniture restoration and paint, the shop also carries the work of many local artisans, with products such as jewelry, locally roasted whole bean coffee, candles, soaps, lotions, wood & metal signs as well as custom handbags and home décor items.
More than just a furniture restoration shop, Saving Grace Vintage also offers Paint and Create-It workshops at its downtown studio location for those looking to touch up some furniture at home or create their own one-of-a-kind home accessories. Classes include Create-A-Sign, Furniture Painting, Milk Paint and Saltwash Paint.
Also, if you find or create a piece you plan on giving as a gift, you can bring it to any of the four Pak Mail locations in Ft Wayne to have it packed and shipped to its destination. Experts at custom packaging, the shipping professionals at Pak Mail will make sure your precious treasure arrives at its destination safe and sound.
Location
Saving Grace Vintage
614 W Berry St
Ft Wayne, IN 46802

With 88% of the private companies in the U.S. employing 19 or fewer employees (Source: U.S. SBA), we at Pak Mail believe local businesses are vital to the health of the U.S. economy. Therefore, Pak Mail is pleased to feature Chuck and Don's as our Featured Local Neighborhood Business and encourages locals to buy from local businesses.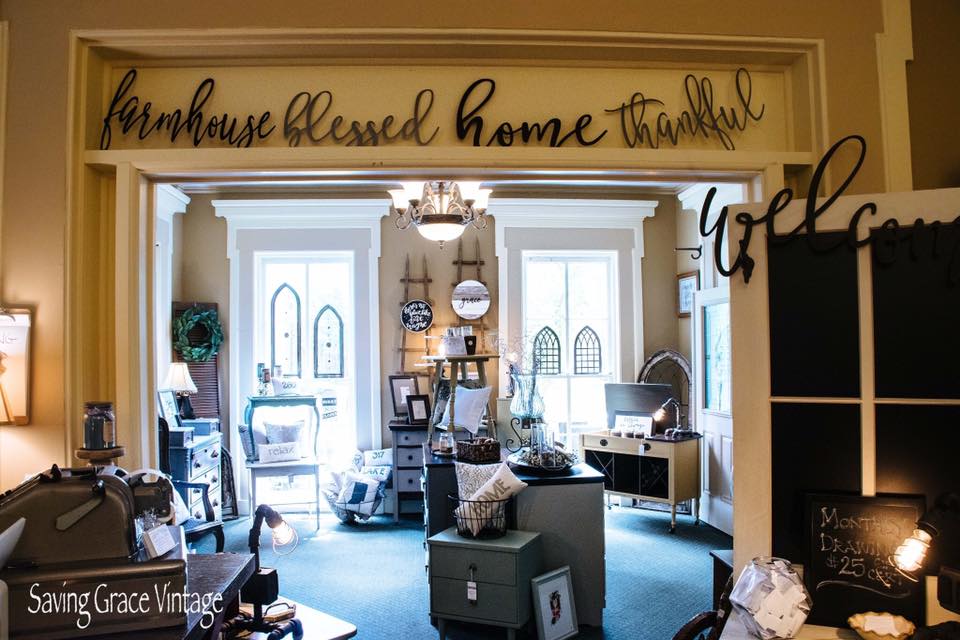 (Source: Saving Grace Vintage Facebook Page)
Submitted by PakMail on