According to a study by InsuranceQuotes, nearly 26 million Americans say they have had packages stolen from their front step or porch. 26 million! That's a lot of packages. While there are solutions such as having items shipped to your place of employment or requiring a signature upon delivery, these are not always available, nor do they work for everyone. If you've been the victim of porch pirates, you know what a hassle and headache that process can be for either getting reimbursed or a replacement item.
That's where your local Pak Mail shipping center can help. Pak Mail offers package receiving services to help combat such situations.
Here are a few reasons to use Pak Mail's package receiving services.
Porch Pirates
It's obvious. If 26 million people say they've had packages taken from their doorstep, then it has become a serious problem. Security cameras and fences can help, but they don't completely stop porch pirates from getting your packages. Pak Mail offers secure, convenient, and trusted package receiving services to make sure this doesn't happen to you. Pak Mail will sign for and hold your packages until you can pick them up. That way, when you get off work or are running errands, you can simply stop by Pak Mail to retrieve your package.
2. Weather
Porch pirates aren't the only things wreaking havoc on your package. Mother Nature can cause some problems as well. Many people have monthly subscription services where packages are delivered routinely, once a month. Sometimes these items contain perishables, items that would susceptible to damage from adverse weather. Maybe you're just receiving a package from Mom or Grandma with some home-baked goodies in them. If rain or snow is in the forecast, your goodies can turn into a sloppy, soaked mess. However, if you're utilizing Pak Mail's package receiving services, your packages will be kept inside, away from any potential outdoor elements.
3. Identity Theft
As you know, identity theft has become a major concern in the digital age. While many online orders contain only limited personal information within in the box, it doesn't take much for an identity thief to get started. Moreover, if you ever are expecting a package with sensitive personal information in it, it's best to have it in a secure environment if you can't be there upon delivery. Pak Mail offers this with its package receiving services.

If you're interested in utilizing Pak Mail for its package receiving services, contact your local shipping center today.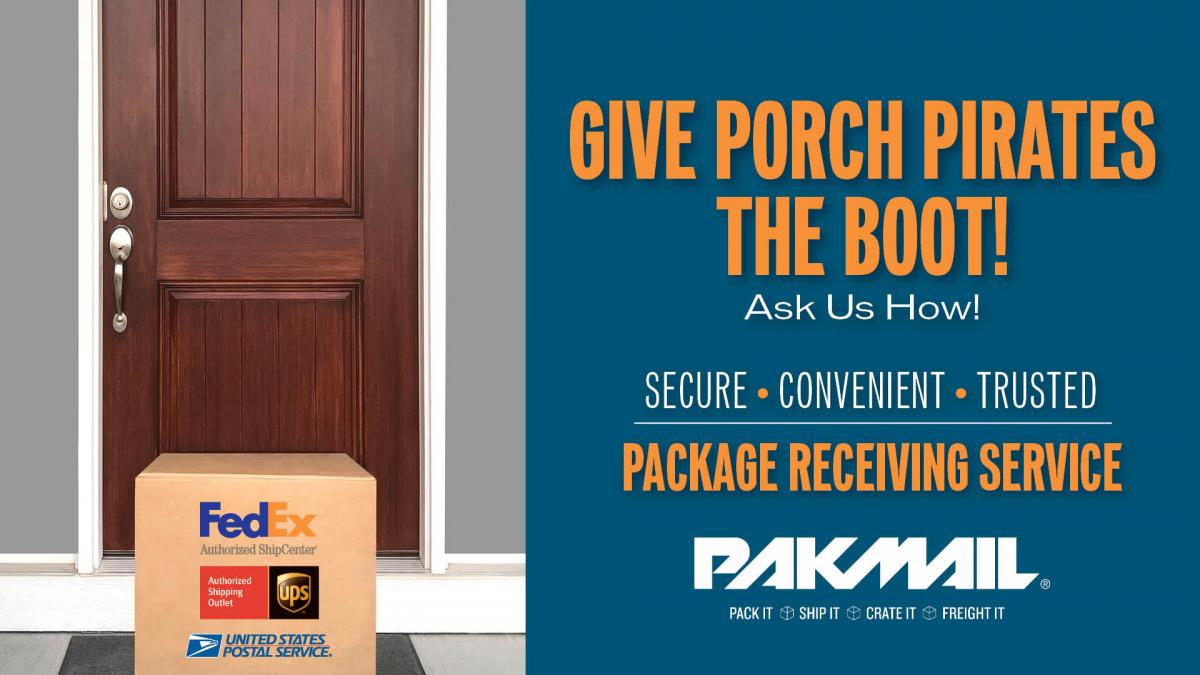 Submitted by Annex Brands on