Back to top
Small Business Freight Shipping in Memphis, TN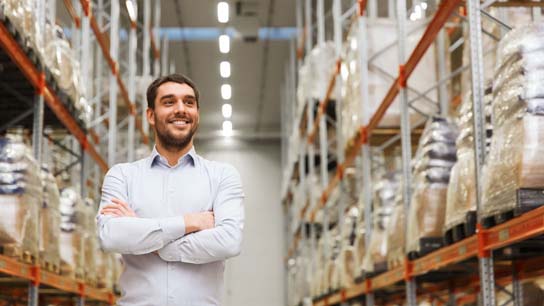 Focus on Your Business, We'll Focus on the Freight
If your small business requires freight shipping, there is a strong chance direct carriers will not offer you a viable solution. At Pak Mail, we specialize in providing these solutions using our cross-carrier and combined shipment approach. We handle the logistics and you benefit from shared lower rates, as well as an increased level of service. With 30 carrier partners and 250 shipping centers, we'll get your business where it needs to go.
For small business shipping needs, Pak Mail specializes in:
Partial-pallet shipping
Last mile delivery
Less-than-truckload (LTL) shipments
Ongoing daily, weekly, or monthly shipping needs
Evolving freight needs
International freight
Warehousing services
Logistics & shipping management
At Pak Mail, we understand the intricacies of owning and operating a small business. That's why we have created shipping solutions tailored to fit the needs of small businesses. Choose from a variety of solutions that are designed to help improve the efficiency and profitability of your small business.
Contact a Pak Mail Store Today
To learn more about our freight shipping services, contact a small business shipping specialist today..
Explore our freight section to learn about the services we specialize in.
From Our Commercial & Small Business Customers
When Canfield Scientific needed a centralized freight management partner, Pak Mail fulfilled. From disassembly and custom packing to logistics and nationwide shipping, Pak Mail's custom freight services get Canfield Scientific's sensitive medical systems where they're needed most.