Back to top
International Shipping Services in Mount Pleasant, SC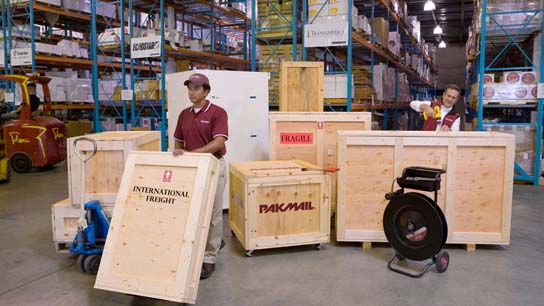 Custom International Shipping Options
It's a big world. And Pak Mail can ship to just about any corner of it. In fact, we're one of the world's top shipping companies. Our partnerships with air, truck, and ocean carriers give each local Pak Mail store the flexibility to select the fastest, safest international shipping options available. We pack and ship anything, anywhere. Pak Mail makes international shipping a breeze because we really can ship just about anything, anywhere.
Our experts can help you with small packages, less then truckload (LTL), blanket wrap, break bulk cargo, and specialty carrier shipping services. And there are no weight or size limits for our international shipments. You can rest easy when you ship internationally with Pak Mail, because our professionals provide real-time estimates and manage the entire process for you -- from pick up to delivery. Whether you're shipping large items or small ones, we assess your budget, time frame, and destination, and then we select the most efficient delivery option for you.
We do it all – we take care of the paperwork, tracking, and written confirmations for you. Your internationally bound package, box, crate or cargo is safe in the hands of the international shipping experts at Pak Mail.